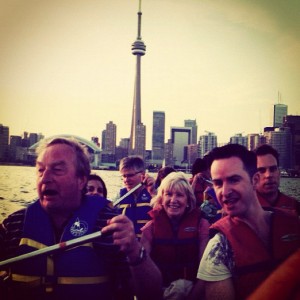 We are currently working on a new bluemouth piece called: Stay A Wake: A Field Guide to Strip Poker. The piece is an exploration of how people deal with
celebration and loss in its many forms in life.
Back in August we invited a group of friends, fans and family out on an island adventure to see the first seeds we have planted for the Stay A Wake piece. The adventure began with loading our 40 guests into two enormous voyageur canoes and paddling 40 minutes across Lake Ontario to Toronto Island.
There we gave the guests maps and lights and let them navigate the meadows, beaches, paths and a lighthouse where they discovered music, dance and video.