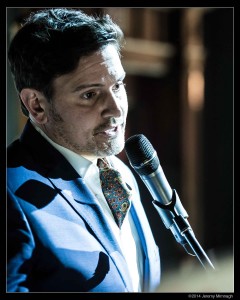 Congratulations to Franco Boni and the Theatre Centre on the success of the Bounce Ball. It was a pleasure participating in such and amazing evening to launch the opening of the new Theatre Centre in Toronto.
There was quite an impressive crowd in attendance include Toronto's infamous Mayor Rob Ford. Unfortunately we couldn't
locate him when it came time to solicit volunteers for the Blindfold Dance.
The Theatre Centre will officially opens it's doors to the public on Wednesday, March 19, 2014.