What level of experience are you committed to having?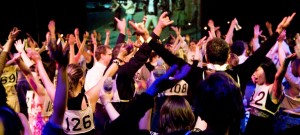 Every bluemouth inc. production is a celebration of diversity – the result of fruitful collaborations between the company's core creative team and an international roster of associate artists and performers, local communities and volunteers, students and educators. Our rich, multi-sensory experiences unfold in unconventional spaces where choreographed movement, creative writing and spoken text, original music, immersive sound and video, and even gaming structures and strategies are integrated through an innovative approach to collective creation and production.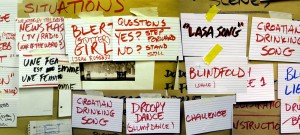 An incubator for new artistic forms, methods and techniques, bluemouth inc. employs an organic, 'bottom-up' approach to devising theatre. Our process is an open and intuitive one – discovering and cultivating the poetic, expressive connections between personal memories, thematic subjects, existing forms and structures, historical events, and unique geographic spaces – growing in unusual and unexpected directions.