Grant Writing for Artists: A Hands-On Workshop with Franco Boni and Laura Nanni
As a fundraiser for performance collective bluemouth inc., and inspired by the immersive & intimate nature of their work, we are holding a hands-on tailored workshop. We will lead each participant through a process of writing a clear, engaging and convincing grant applications.

This workshop is intended for artists and/or independent companies applying for arts council project grants at any level (municipal, provincial, and federal).
The workshop is divided into three parts and will extend from December 2015 – February 2016:
1. A small working group session. We learn more about your idea and develop a work plan for the upcoming one on one sessions. We outline the fundamentals to assist you in crafting your proposal and budget.
2. A one on one work session including overview of your written application and budget with feedback.
3. A final one on one session to refine the application before you the submission deadline.
.
Cost:
Early Bird Registration (before November 1, 2015): $250/companies; $150/individuals
Regular Registration: $300/companies; $200/individuals
Registration ends: November 30, 2015
To Register:
CLICK HERE to register on Eventbrite
or for addtional information Contact info@bluemouthinc.com
About the instructors:
Franco Boni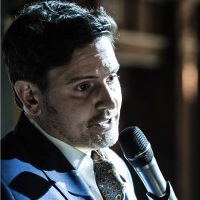 Franco has led The Theatre Centre as General & Artistic Director since 2003. Franco is a recognized cultural innovator, facilitator and community builder with a demonstrated track record of restoring financial stability and artistic credibility to local arts organizations and festivals for over two decades. He has served as Festival Director of the Rhubarb Festival and Artistic Producer of the SummerWorks Theatre Festival. He is the inaugural recipient of the Ken McDougall Award for emerging directors, was awarded the Rita Davies Cultural Leadership Award, for outstanding leadership in the development of arts and culture in the City of Toronto, and in 2013 he received the George Luscombe Award for Mentorship in Professional Theatre.
Laura Nanni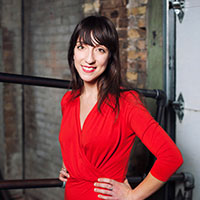 Laura is a freelance curator, producer and artist, known for her successful leadership and expansion of initiatives focused on artistic experimentation, cultural exchange and interdisciplinary collaboration across Canada and abroad. Laura recently completed a second season with the Luminato Festival where she produced the 2014 edition of Jason Collett's Basement Revue. Previously, Laura was Rhubarb Festival Director for Buddies in Bad Times Theatre, Curator for HATCH: emerging performance projects residency and mentorship programme, Artistic Associate of World Stage and Producer of The Culture Congress for Harbourfront Centre. Her performance and installation work has been presented across North America, the UK and Europe.