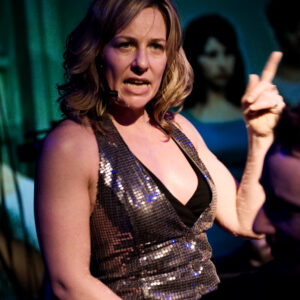 CIARA ADAMS (Artistic Core) is a musician, actor-creator, and art's educator. After studying Opera at Queen's University, Ciara moved to London, England to train as an actor at The Guildhall School of Music and Drama. In the U.K. Ciara worked at the Royal National Theatre and with the RSC among others. From 2002-2008 Ciara was an associate artist with Theatre Gargantua in Toronto. She has worked with bluemouth inc. since 2003, and been a co-artistic director since 2009. Ciara is also a singer who has released two albums.  Ciara teaches voice from her home studio in Toronto, and is a lead artist with the RCM's Learning Through the Arts program. www.ciaraadams.ca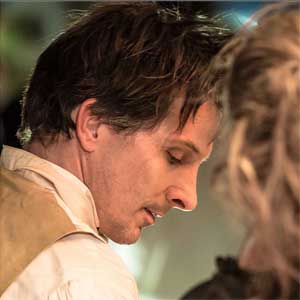 STEPHEN O'CONNELL (Artistic Core) has a BFA in modern dance from Rutgers University and an MFA in interdisciplinary art from Simon Fraser University. From 1990 to 1997, he was co-Artistic Director of Radix Theatre in Vancouver, a site-specific interdisciplinary performance collective. His collaborations include experimental films which have been screened at The Vancouver International Film Festival, The American Dance Festival, and the Moving Pictures Festival in Toronto. He is also the Co-Founder of FREE FALL, a biennial festival in Toronto, Canada of new and interdisciplinary performance.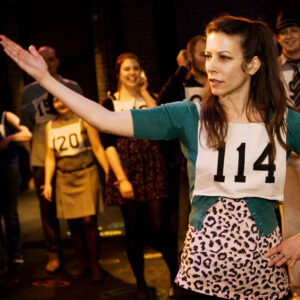 LUCY SIMIC (Artistic Core) is a writer, dancer and theatre artist creating experimental performance for over ten years. She is a founding member of bluemouth inc. Currently based in Brooklyn, NY, she has also worked in Vancouver as co-Artistic Director of Radix Theatre, in Toronto, Montreal and London. She has taught movement for actors at Humber College, and teaches movement improvisation in the bluemouth educational workshops. She is also a certified Pilates instructor. She holds a degree in French, Dance and Mathematics from Simon Fraser University and an MFA in Playwriting.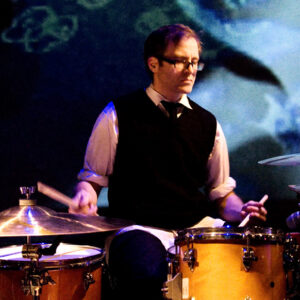 RICHARD WINDEYER (Artistic Core) is a composer, percussionist and digital media artist specializing in sound. His research focuses on the impact of digital technologies and generative systems on creative process, live performance, and experiential design. He is especially interested in working across multiple disciplines, both within the arts and beyond. In 1996 he was a co-founder of the Canadian Association for Sound Ecology. As an educator, he has taught courses and workshops in music technology, electroacoustic music, sound recording and design at Wilfrid Laurier University since 2000. Richard is currently pursuing doctoral work through a collaboration between the Centre for Drama, Theatre and Performance Studies and the Knowledge Media Design Institute at the University of Toronto. He is also a Research Assistant at the Digital Dramaturgy Lab (University of Toronto)(www.richardwindeyer.com)
---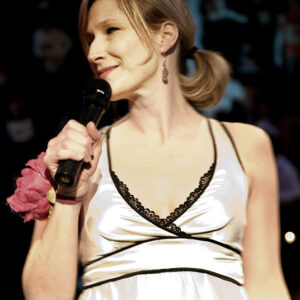 SABRINA REEVES (Founding Member) graduated from Carnegie-Mellon with a BFA in Drama. Upon graduation she moved to New York where she worked as an actor in film and theatre from 1990-1997 (some credits: Big Night, The Misanthrope, My Children! My Africa!, Soul Food). In 1997 she moved to Montreal where she co-founded bluemouth inc with Lucy Simic. Sabrina is also a professional photographer/videographer who contributed to the WarChild documentary: Musicians in the War Zone and directed the David Usher video 'My Way Out'.
---
Associate Artists
Bruce Barton
Elijah Brown
Cassandra Bugge
Cameron Davis
Chad Dembski
Aron Deyo
Carey Dodge
Jeff Douglas
David Duclos
Chris Dupuis
Nicholas Elliott
Sandrine Lafond
Stacie Morgain Lewis
Daniel Pettrow
Angela Rawlings
Kevin Rees
Heather Schibli
Clayton Smith
Robert Tremblay
Billy Wolf
Hanna Wolf
Omar Zubair
Past Interns and Production Assistants
Cadence Allen
Lisa Karen Cox
Michael Culton
Christopher Douglas
Adriane Epprecht
Danna-Rae Evasiuk
Koby Rogers Hall
Sasha Kovacs
Shelley Liebembuk
Krista MacIsaac
Michael Reinhart
Jodi Sprung-Boyd
Board of Directors
Mark Adams
Franco Boni
Laura Nanni
Byron Wong