The Pluralized Director
About the workshop
Devised theatre has been gaining interest among emerging theatre artists. bluemouth inc. offers a workshop exploring some of the essential methods and techniques for collaborating across a variety of artistic disciplines in the absence of a director or authorial voice, choosing to generate material around a centralized artistic vision instead, where all participants are given a voice in the generating and the outcome of the creation.
Methods for devising interdisciplinary performance vary as every group of collaborators has a different mix of artistic practices and ways of approaching the creative process. bluemouth inc proposes that a common method of approach is to begin by focusing on form, and then extract thematic ideas and develop them.
Over the course of the three sessions, workshop participants will collectively brainstorm, generate, prototype and map a piece of interdisciplinary performance around a chosen theme.
The workshop is led by bluemouth inc. artistic directors: Ciara Adams, Lucy Simic & Stephen O'Connell.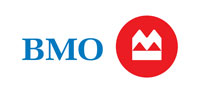 The emerging artist workshop is generously supported by BMO Financial Group.
To learn more about this workshop please email info@bluemouthinc.com.