Audience members become party guests and more for immersive experience that is PARTY GAME
Created by bluemouth inc and Jennifer Tarver
Directed by Jennifer Tarver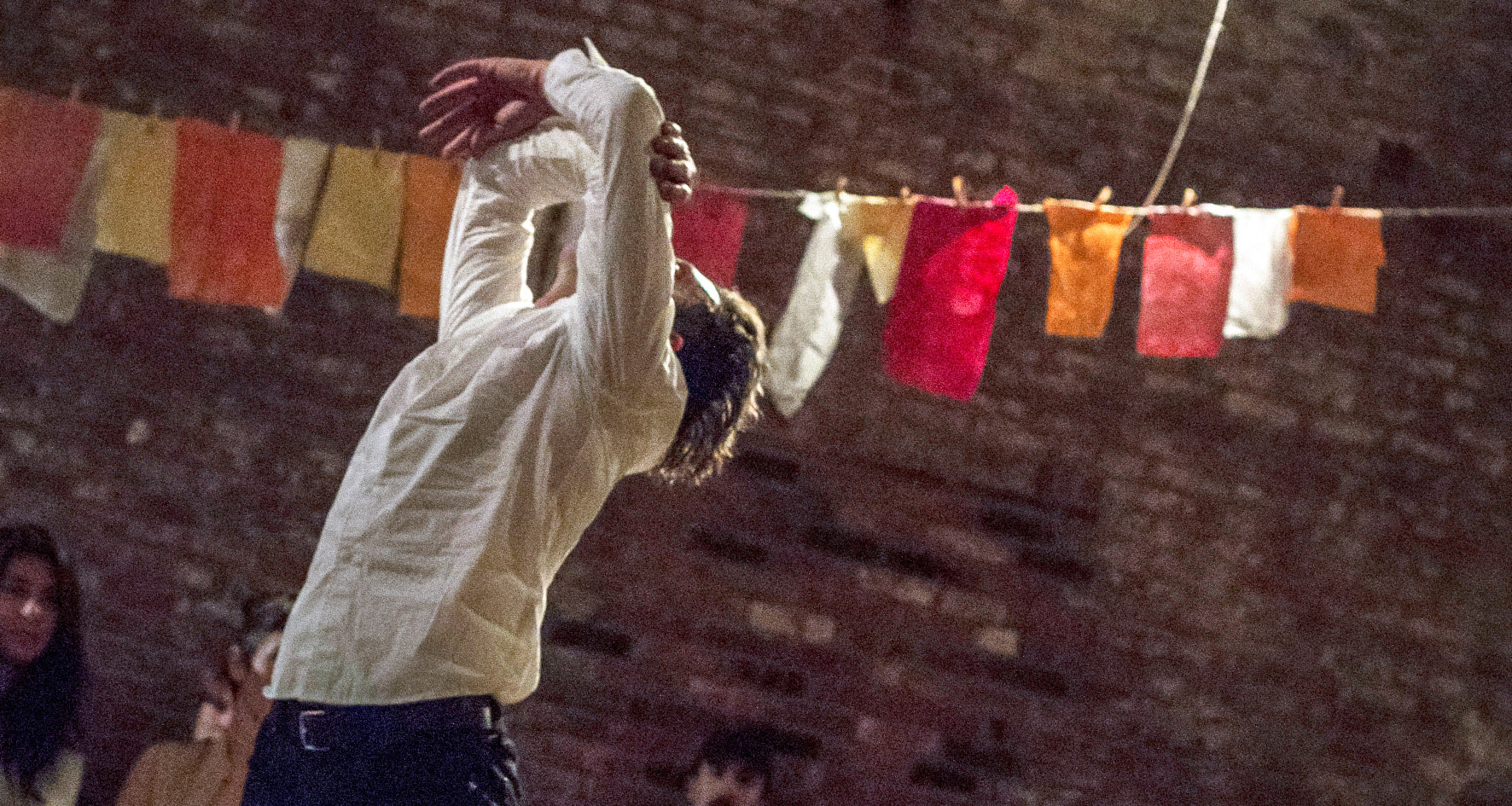 You are cordially invited to a surprise party. With the guidance of your host and help from the other guests you help get ready for the big surprise – but when it arrives, it's clear no amount of planning can prepare you for what lies ahead. Accompanied by dance, theatre and music, no two audience experiences are the same in this heartrending exploration of loss, and joyful celebration of life.
PARTY GAME is an extraordinary immersive theatrical performance about embracing the unknown.
"The richest, fullest theatre experience I've ever had" NYTheatre.com on Dance Marathon,
"Beg, borrow or steal a ticket for this life affirming show" ★★★★★ The Telegraph on Dance Marathon
"Adrenalin-packed, sauna-hot, rollicking fun" ★★★★ The Herald on Dance Marathon
By the creators of Dance Marathon
Presented by bluemouth inc. and Necessary Angel.
Featuring performances by
Susanna Hood
Stephen O'Connell
Lucy Simic
Dan Wild
Band
Mariel Marshall
Anthony Wallace (Toronto)
Sound Design by Richard Windeyer
Lighting Design by Patrick Lavender
Set & costume design by Andjelija Djuric
Stage Manager Lisa Humber
Artistic Producer Nathalie Bonjour